Zoom zoom spring in Wilmington MA
Feb 13, 2023
Spring is a time of new beginnings and fresh starts. As the snow melts and the sun starts to shine, people often begin to clean and rejuvenate their homes and businesses. One of the most effective ways to do this is by power washing, a process that uses high-pressure water to blast away dirt, grime, and other debris from a variety of surfaces. If you live in Wilmington, MA, and are looking to get your property looking its best this spring, power washing is an excellent option to consider.


GET READY BEFORE THE WEATHER GETS HOT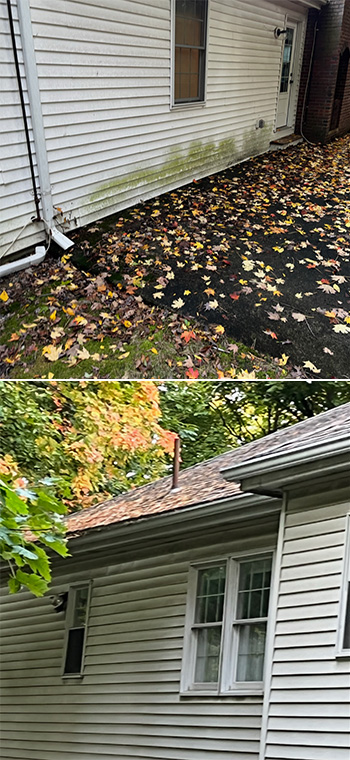 Power washing is a versatile and highly effective cleaning method that can be used on a variety of surfaces, including siding, decks, sidewalks, patios, driveways, and even decks and fencing. Whether you have a small apartment or a large commercial property, power washing can help to remove built-up dirt, mold, and other contaminants that can have a negative impact on the appearance and longevity of your property.

One of the main benefits of power washing is that it is an environmentally friendly cleaning method. Unlike traditional cleaning methods that rely on harsh chemicals, power washing uses only water and, in some cases, a mild detergent to clean surfaces. This makes it a safe and effective option for people who are concerned about the impact of cleaning products on the environment.

In addition to being environmentally friendly, power washing is also highly efficient. With a powerful pressure washer, you can quickly and easily clean a large area in just a short amount of time. This means that you can get your property looking its best in no time, without having to spend hours scrubbing and cleaning by hand.

CHOOSING THE BEST IS THE SECRET

If you are looking for a power washing service in Wilmington, MA, there are a number of options to choose from. Some companies offer residential power washing services, while others specialize in commercial power washing. Regardless of the type of service you need, it is important to choose a reputable and experienced power washing company that has a proven track record of delivering high-quality results.

When choosing a power washing company, it is important to consider factors such as the company's experience, the quality of their equipment, and the services they offer. Some companies may specialize in certain types of power washing, such as deck cleaning or concrete cleaning, while others may offer a more comprehensive range of services. It is also important to choose a company that uses the latest technology and techniques to ensure that your property is cleaned thoroughly and efficiently.

Another factor to consider when choosing a power washing company is the cost of the service. While you may be tempted to choose the lowest-priced option, it is important to remember that you get what you pay for. In some cases, a lower-priced company may not have the experience or equipment necessary to deliver high-quality results. On the other hand, a more expensive company may provide a higher level of service and a more comprehensive cleaning experience.

Overall, power washing is a great way to rejuvenate your property and get it looking its best this spring. Whether you need to clean your home, business, or both, there are many power washing companies in Wilmington, MA that can help. By choosing a reputable and experienced power washing company,you can ensure that your property is cleaned thoroughly and efficiently, and that it will look its best for many years to come.

BEST MONTHS TO DO THIS
| January | February | March | April | May | June | July | August | September | October | November | December |
| --- | --- | --- | --- | --- | --- | --- | --- | --- | --- | --- | --- |
| | | ✔️ | ✔️ | ✔️ | ✔️ | ✔️ | ✔️ | ✔️ | ✔️ | | |
I CAN POWER WASH EVERYTHING
This is a versatile cleaning method that can be used on a variety of surfaces and objects, including:
Exterior surfaces of buildings, including siding, brick, stucco, and concrete
Decks, patios, and outdoor furniture
Driveways, sidewalks, and walkways
Fences and retaining walls
Cars, trucks, boats, and other vehicles
Pool decks and outdoor areas
Lawn equipment and outdoor power tools
Garbage cans and recycling bins
Gutters and downspouts
Playgrounds and outdoor play structures
It's important to note that while power washing is a powerful tool, it can also cause damage if not used properly. For example, it can damage delicate surfaces like wood or stone, or strip paint from surfaces. Therefore, it's important to use caution and follow manufacturer's recommendations when using a power washer.


WE ARE GROWING AND DOING AS WELL

We are HiCleaners and you can call us at 781-333-8758.